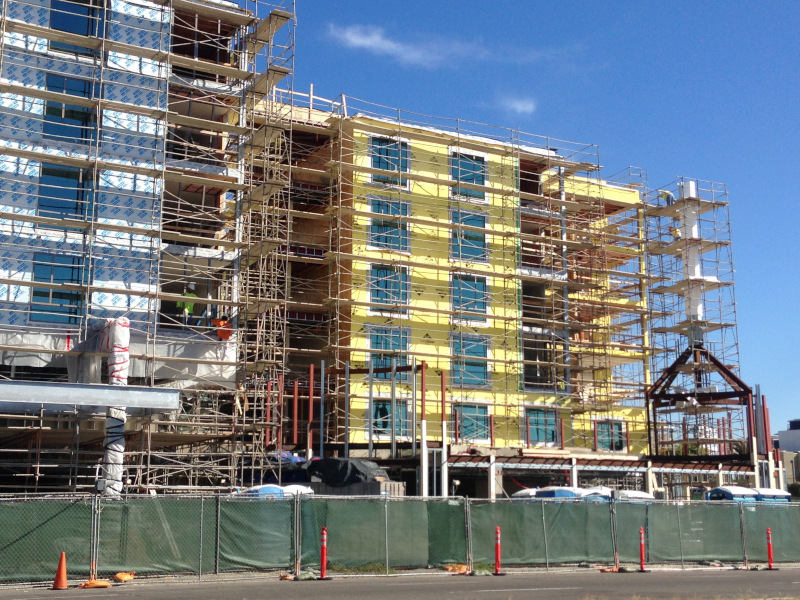 In A Changing Environment
The Hard Way
More layers and chances to fail
Difficult to construct
More subcontractors
Increased completion time
Impossible to prefabricate
Expensive cladding attachment systems
Scaffolding rental costs
And more
Increasing energy, fire and moisture code requirements are forcing designers and contractors to rethink the way building are constructed.   Current solutions are comprised of numerous dissimilar materials in complex, multi-layered assemblies that are difficult, time consuming and costly to construct.
ROK-ON™ Is the Solution
The Easy Way
Installed faster
Finished easier
Lower installed cost
Architecturally flexible
Fully tested
Fire and energy code compliant
ROK-ON™ combines fire performance and continuous insulation in an easy-to-install sheathing that can accept direct application of cladding systems, siding, decorative stone and other finishes.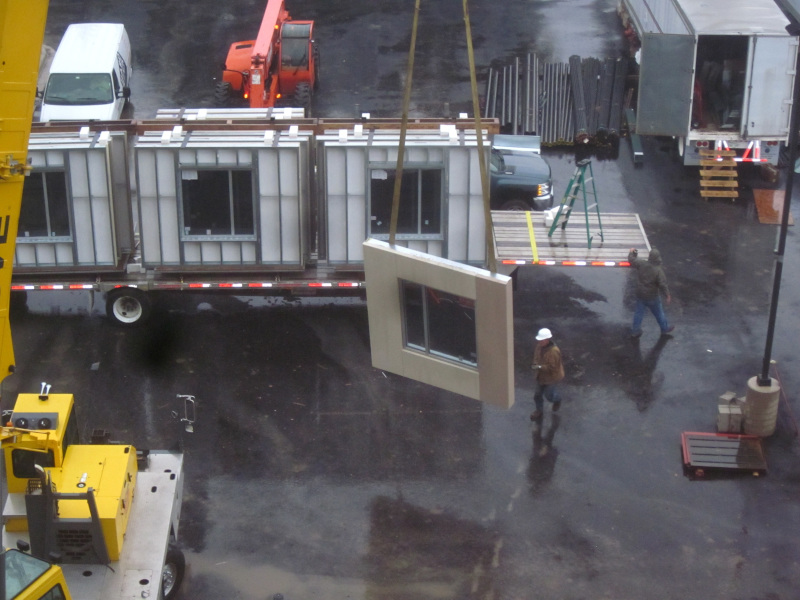 ROK-ON™ was founded on the principle that state-of-the-art materials can increase building performance while reducing installed costs.
Our goal was to develop products that could exceed the codes, installed at a fraction of the time and at lower cost than traditional assemblies.  ROK-ON™ has been used in various types of projects including hospitals, hotels, manufacturing centers, restaurants, apartments and single-family homes.  In each case, ROK-ON™ has passed the rigorous demands of owners, engineers, architects, contractors and building departments with outstanding performance.
ROK-ON™ has proven constructability and economics on significant projects with some of the largest contractors in North America.
CHOOSE ROK-ON™ FOR YOUR NEXT PROJECT
Offices:
Irving, Texas USA Silver Springs, Nevada USA Coronado, California USA Edmonton, Alberta Canada Milwaukee, Wisconsin, USA Ensenada, Baja California, Mexico