ROK-ON™ Building Systems is a materials science company focused on the enormous opportunity created from new government regulations for energy, fire, and moisture management performance in construction, which is transforming the way buildings are fabricated today.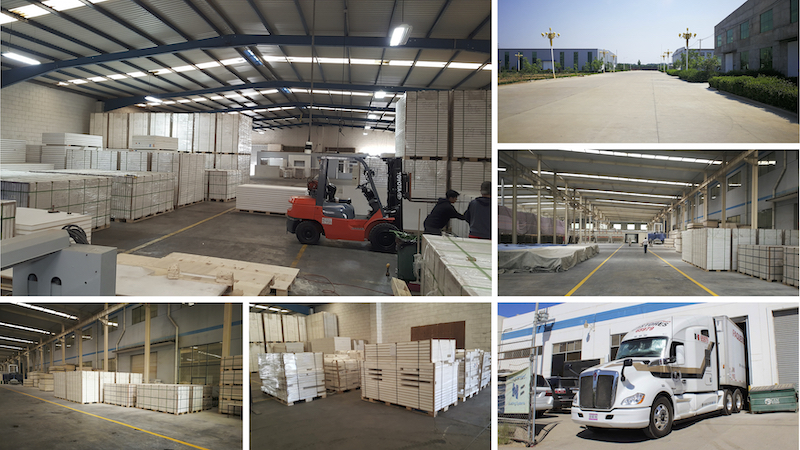 Construction of buildings has continued to evolve as demands for better energy, fire, and health performance have precipitated changes to the building codes. The US Dept. of Energy identified that 40% of our nation's energy is wasted through poor performing buildings.  At the same time buildings are going up and not out, creating higher density construction.  Fire codes are becoming more strict as a result of recent fires in California, New Jersey, British Columbia and around the world.  Finally, mold has replaced asbestos as the most litigated issue in construction. Moisture management and rainscreen systems are now required in the updated versions of the building codes.  Combined, these government-mandated changes for energy, fire and moisture management have created more complex and costly buildings.
Current solutions in the market address these new code mandates typically through assemblies that use multiple layers of dissimilar materials from different manufacturers. It is common that one or more of the layers within an assembly does not meet the requirements for energy, fire, moisture, or structural performance on its own. For example, OSB sheathing is structural, but cannot meet the new building codes for fire, energy, or moisture performance without additional supporting layers of materials.  It burns, has a low thermal value, rots, and supports mold.  As a consequence, it needs protection from these shortcomings, which adds layers to the assemblies to meet the building codes, significantly adding costs and time to construct.  This is common with other materials as well.
These code mandates have added billions of dollars to the cost of buildings. This is in an environment where costs are generally hard to pass on and where labor is becoming increasingly difficult to find and is more expensive.  This has put tremendous margin pressure across the entire supply chain. As a result, the industry is looking for innovative, environmentally friendly solutions, which can provide the performance necessary, but with better value.  This affects virtually every construction project in North America and has created one of the single largest opportunities in business today.
ROK-ON™ manufactures a proprietary fiberglass reinforced ceramic cement board, which is the foundation of its systems and technology.  The board is structural, non-combustible, will not rot, will not support mold, is water and impact resistant and bug-proof.  It can be cut and installed using normal tools and trades and accepts and holds fasteners.  It contains no harmful ingredients and is totally recyclable.  It can accept direct applications of exterior claddings and finishes, creating design flexibility. Most importantly is that its use eliminates most of the layers needed with competing products, to meet the performance standards required.
While the company has sold hundreds of thousands of boards over the last 15 years, in 2015, the Company made the strategic decision to focus its efforts on meeting the code requirements with a systems approach, rather than just selling board into the market.  Energy code requirements mandated the use of continuous insulation on many types of buildings.  By combining our proprietary structural board with insulation, ROK-ON™ Structural Insulated Sheathing replaces many of the layers requires in a common assembly in a single product.  This significantly reduces the construction timeline and labor to install, while providing superior performance.  The systems approach is where the real value is created in responding to the changing codes.
The company's strategy and vision is to combine the performance features of our board with other materials, in products that exceed new code mandates, which can be installed in a single step, versus the many multi-layered solutions in the market. 
A Very Bright Future
ROK-ON™ continues to press forward with innovative technology.  Building codes for totally non-combustible materials in external walls have already been established in many parts of the world and will become common place as fires continue to become larger and more pervasive. Requirements for better energy performance also continue to evolve in an effort to cut harmful emissions which contribute to global warming.
The company has been diligently working on products to address these issues.  Final testing is underway on solutions for non-combustible wall sheathing and roof panels with R-values as high as R-60 in a single 4" panel.  These solutions will transform how buildings are constructed today.  The technology is in line with the company's vision to increase performance, which is installed faster, and at a much lower cost than current solutions.
These will be available Q1 2021.  Stay tuned
Offices:
Irving, Texas USA Silver Springs, Nevada USA Coronado, California USA Edmonton, Alberta Canada Milwaukee, Wisconsin, USA Ensenada, Baja California, Mexico