Benefits for Building Owners
High effective R-Value increases the energy performance of the building.
Significant long-term energy savings.
Less steps directly allows for faster construction for the building owner, regardless of the building type.
Time is money: Quicker occupancy can significantly increase the ROI.
For a full-service hotel, getting in just 60 days early can offset the cost of the entire envelope!
Architecturally flexible to achieve almost any design.
Low long-term maintenance costs.
Better life safety in fire.
Competitively priced with high value.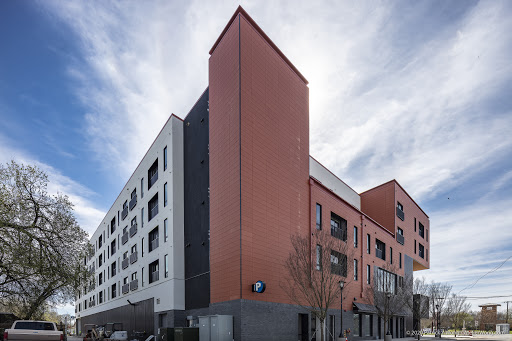 Benefits for Architects and Specifiers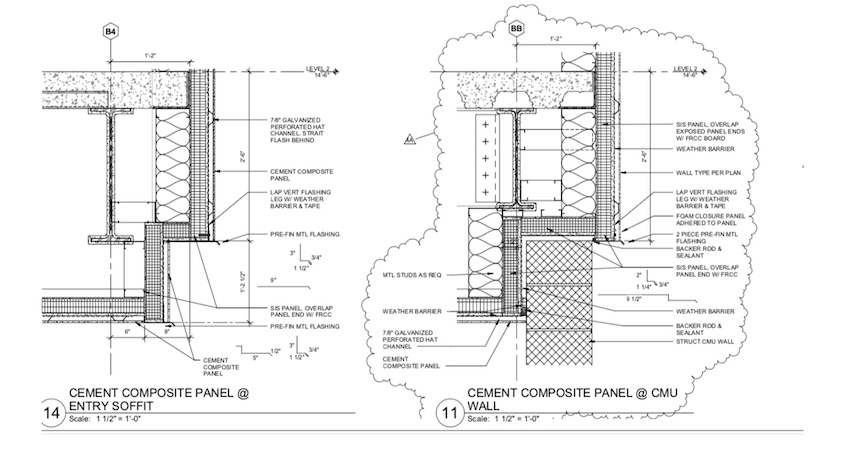 The system exceeds the current ICC, IBC and IRC codes, with superior performance.
Fully tested to meet all of the applicable building codes in North America.
Design flexibility. ROK-ON™ can accept most exterior finishes with little or no modification to existing plans.
Reducing components, simplifies design and specifications.
Completely developed details.  In-house engineering available.
An exterior wall system that can help clients with a superior building envelope at a price that is among the lowest cost alternatives in the marketplace.
ROK-ON™ can take weeks or months off the construction cycle leading to earlier occupancy.  The increased revenue helps offset the cost of the envelope leading to a lower overall cost and better ROI for the client.
Large potential labor savings.
Less steps means lower labor costs to install.
Offsite construction can lead to even further savings.
Can take weeks / months away from the construction cycle.
Time is money!
Allows flexibility in "critical path" timelines.
Can be constructed and finished in a prefab environment.
Better quality control.
Increased construction velocity.
Can eliminate scaffolding in certain applications.
Fewer subcontractors to hire and manage.
Fewer materials to buy store and handle.
Others – months under construction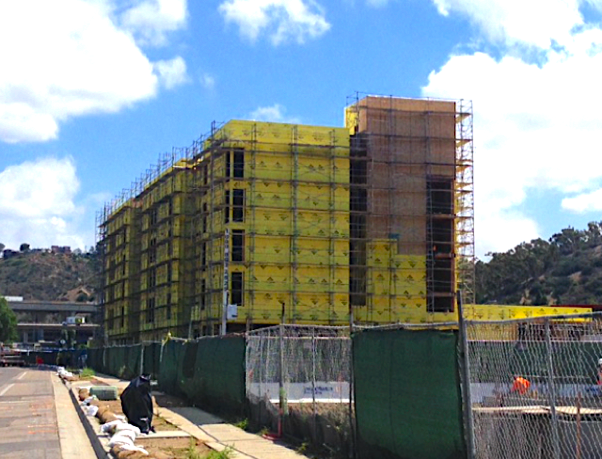 ROK-ON™ – Enclosed in days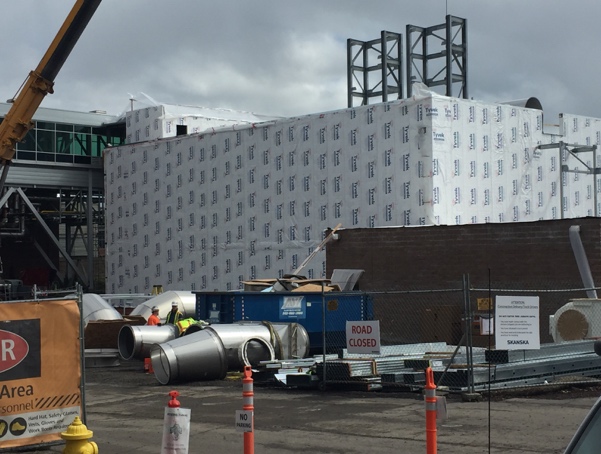 Benefits for Installers/Prefabricators
Typical wall assemblies require multiple layers to create a code compliant wall. Each layer can take up to a day to install, adding up to multiple days to get an assembly ready to accept finishing. Beyond time, this requires space, labor, and materials staging for each phase in the installation process.
Increased Productivity – Reduced Labor Costs – Less Materials Handling – Less Space Required
Potential for added revenue and profits.
ROK-ON™ is simply screwed on to the frame in the same time as typical sheathing and is ready to finish. It is installed using common tools and trades with no special requirements. Constructability and economics have been proven on significant projects.
Unlike traditional wall assemblies, ROK-ON™ has its structural impact-resistant sheathing on the outside of the assembly, not next to framing. This helps eliminate damage during transportation and installation.
Its structural strength can help accommodate large wall assemblies, and aids in the picking and installation. Windows can be pre-installed, leading to earlier enclosure.
Because it adds so much strength to the frame, wall assemblies can easily be prefinished. This allow the installer/ prefabricator to capture additional revenue and profits in-house which would otherwise go to other sub-contractors.
Simply replace current exterior sheathing with ROK-ON™ Structural Insulated Sheathing!
Offices:
Irving, Texas USA Silver Springs, Nevada USA Coronado, California USA Edmonton, Alberta Canada Milwaukee, Wisconsin, USA Ensenada, Baja California, Mexico