Tougher building codes are addressing three major areas in construction: fire, energy and water/mold.   Common wood sheathing burns or rots.  Gypsum products can meet fire codes, but are not structural, damaged by water and susceptible to mold.  Continuous insulation is typically on the outside of the sheathing; requiring layers of materials to protect the assembly from fire, water penetration and impact. It is a complex and costly approach.
Through proprietary formulations and manufacturing, ROK-ON™ was developed to eliminate many layers of protection traditional systems require to achieve code compliant walls.  ROK-ON™ SIS is fire, water, mold, termite and impact resistant.  It has a non-combustible, impact and water- resistant structural board on the exterior of a thermal barrier.  This allows for simple, direct application of finishes or cladding without expensive attachment systems to increase construction velocity and lower installed cost. It is the ideal configuration for a continuous insulation substrate.
Fire

Non-combustible 0 Flame spread / 0 Smoke generation
Water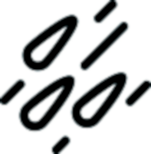 Won't disintegrate or rot in water
Mold

Impact Resistant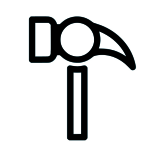 Strong and impact resistant
Insects/Termites

Not a food source for termites
ROK-ON™ has Unmatched Performance
ROK-ON™ products have undergone extensive performance testing in over 63 ASTM tests with outstanding results.
ROK-ON™ exceeds energy code requirements for continuous insulation.
1-hour and 2-hour fire-rated assemblies.
Its structural strength can help reduce stud size and/or gauge in certain applications.
ROK-ON™ can accept and hold fasteners for cladding attachment without the need for expensive rail systems.
It can accept direct application of stucco, stone/ brick veneer systems.
Construction adhesives, caulks, mortars, etc. bond exceptionally well.
ROK-ON's™ strength and durability make it ideal for prefabrication with assemblies that can withstand the stresses of transportation and installation without damage.
Does not support mold or mildew.
The result is a high performance, lower cost option for code compliant exterior walls.
Offices:
Irving, Texas USA Silver Springs, Nevada USA Coronado, California USA Edmonton, Alberta Canada Milwaukee, Wisconsin, USA Ensenada, Baja California, Mexico